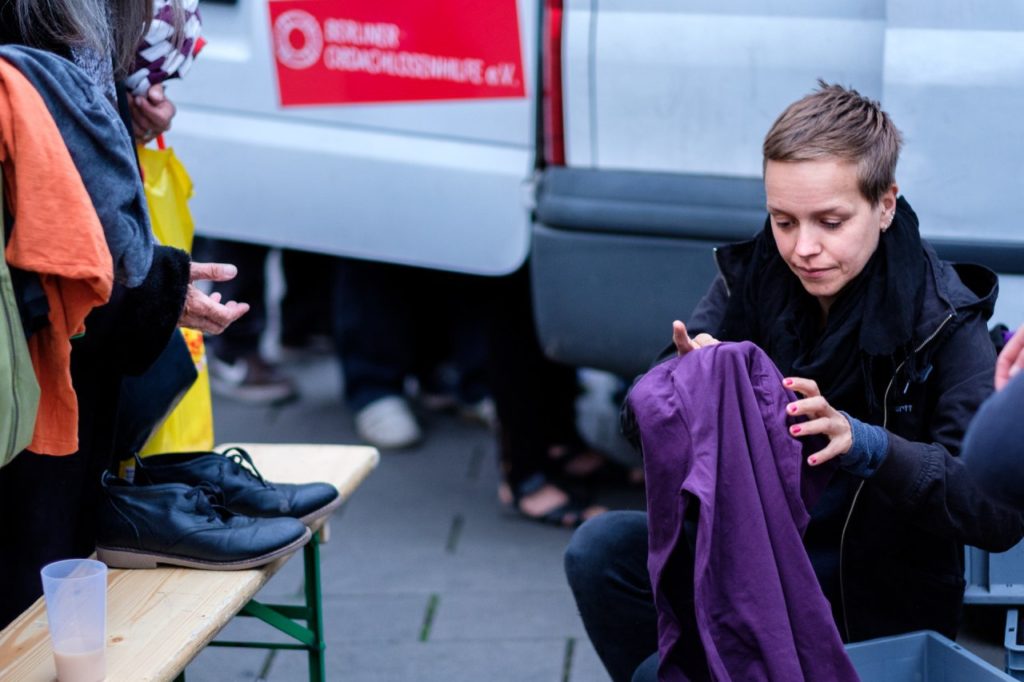 Every Wednesday, Friday, Saturday, and Sunday we go out on tour and deliver at different locations warm food and clothes. In order to do so, we meet beforehand at our premises so that we can prepare the food, brew the coffee and sort the clothes.
All kinds of help are welcome! We will always be able to find a task for you.
Important!
You can come and go at any time during the tour. It can happen that we do not arrive punctually at our distribution points or that we leave earlier. Therefore, it is better if you do not arrive at the very end so that you do not miss us. We look forward to meeting you!
Corona-Virus
Due to hygienic reasons, the number of new helpers is currently limited to 5 each time. If you would like to help, please sign in to our shift schedule.